18th Koli Calling International Conference on Computing Education Research
November 22-25, 2018
Koli, Finland
Keynote Speaker
"Using Blocks for Professional Development – Are You Crazy?"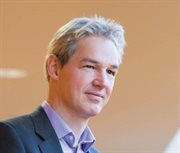 Professor Michael Kölling
Department of Informatics, King's College London, UK
Koli Calling is one of the leading international conferences dedicated to the exchange of research and practice relevant to the scholarship of teaching and learning and to education research in the computing disciplines. Koli Calling publishes high-quality papers that combine teaching and learning experiences with solid, theoretically anchored research.
The conference is held annually at the Hotel Koli, about 60km north of Joensuu, Finland. The 2018 conference is organised by the University of Warwick (UK) in collaboration with University of Helsinki, Finland, and University of Eastern Finland.
You are warmly welcome to participate 18th Koli Calling conference that is known for its moderate size, intimate atmosphere, and lively discussions.
Important Deadlines
Submission deadline: August 3, 2018
Notification of acceptance: September 7, 2018
Conference: November 22-25, 2018